History
---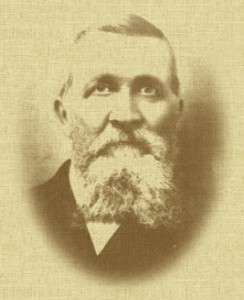 The story of our rice intertwines with the story of California. Like so many others, our ancestors arrived from Europe and Asia, joining Native Americans who had occupied this land for millennia. Families built their homes and their farms in the Sacramento Valley where water from Sierra snow and rich soil combined to produce the finest medium and short grain rice in the world.
Descendants of twelve of these pioneer families now have become partners. From an area of less than a 50-mile radius, we have combined to build the most modern and efficient milling and packaging facility in California to bring the highest quality rice from our farms to the tables of the world. We are proud of our heritage and grateful to the forefathers who made it possible for us to continue their legacy. Click on the photos above to see some historical pictures of our relatives farming operations through the years.
Founders & Shareholders
---
California Heritage Mills was founded and is owned by families who have worked the land in the Sacramento Valley for generations. Please review this video where owners share their history, the close ties they have to the land, and the legacy they hope to pass on to future generations.
CHM: Founders & Shareholders from California Heritage Mills on Vimeo.
COMPANY VALUES
---
Integrity
Honesty
Transparency
Quality
Customer Service
Employees
Business Statements
---
Product transparency regarding truth in labeling
Transparency to the ownership – open book policy
Integrity:  What you do when no one is watching.  It's doing the right thing all the time, even when it may work to your disadvantage. Integrity is keeping your word.  It's an internal compass, a rudder that directs you where you know you should go when everything around you is pulling you in a different direction.
Links
---